Become a trading partner
Become part of the long-standing FENNOBED family tradition and join our successful network. Either with an exclusive area on your existing sales floor, or with a new FENNOBED specialist shop. We will personally assist you with advice and support during conversion measures, familiarisation and all important steps.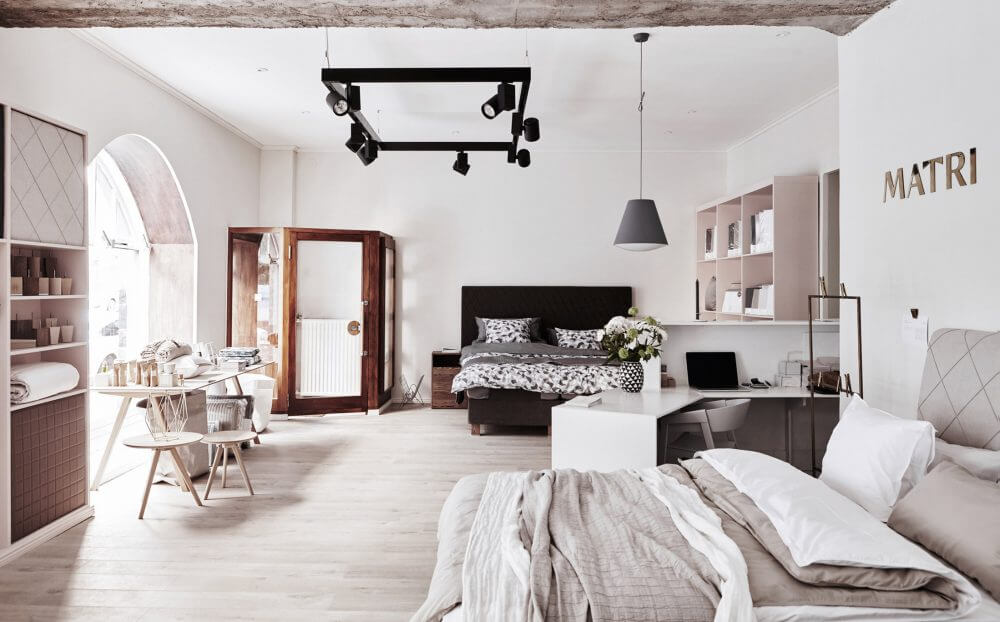 Our drive: healthy beds
We founded our company in 1986 under the name MATRI in Perniö, Finland. Today you can find us in many countries as FENNOBED. We manufacture MATRI beds in our own factory exclusively from certified European materials – for the good of nature and the health of us all.
Our customer experience: Special individual pieces create the greatest comfort
In the FENNOBED specialist shops, our customers experience dedicated personal advice on our valuable box spring beds and on very individual healthy sleep. Together with a finely tuned range of accessories, we work with our customers to create very special individual pieces that people will look forward to every day.
Our partner model: Together for success
No one knows more about what our customers want than our retail partners who look after them directly. This knowledge flows continuously into the further development of our products. We want to get better every day, and that is also why we always work closely with our partners on an equal footing.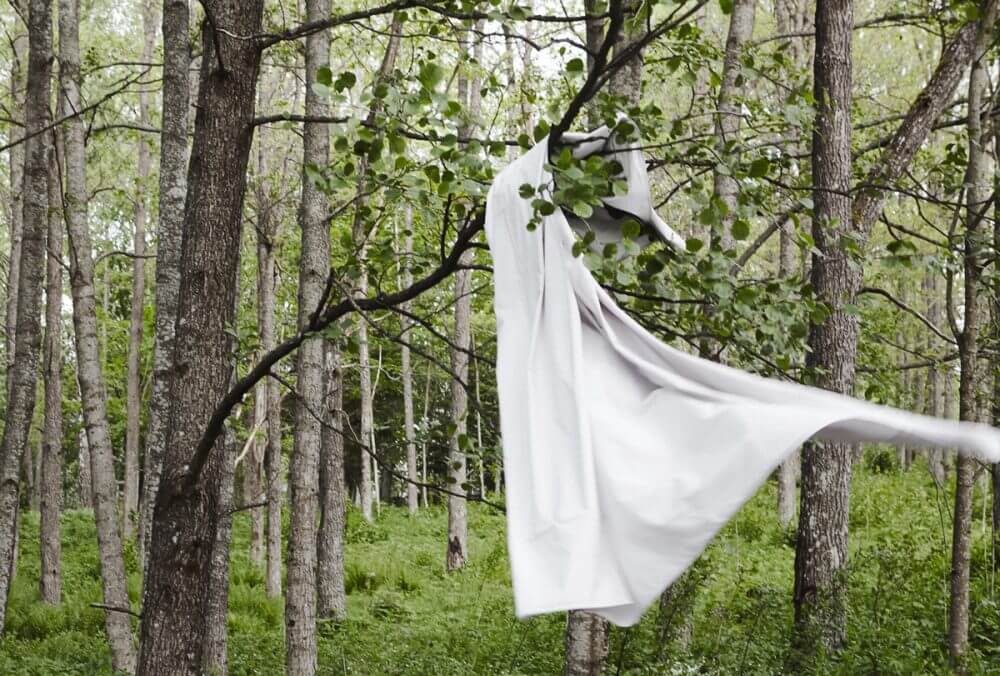 Our contribution to your success
With our proven marketing concept, we ensure that interested existing or new customers visit our specialist shops. To this end, we have developed and established an effective marketing mix of online and offline communication. Experienced experts and professional agencies are at our side to continuously develop it according to the latest findings and customer needs. We personally support our retail partners in their specialised shops in the implementation of the product presentation for our very special box spring beds and accessories. The presentation concept has been further developed over the years and has proven itself many times over. It is one of the most important foundations for the business success of all FENNOBED trade partners and is an integral part of the FENNOBED corporate identity (CI). It is based on the principles of the Scandinavian design tradition: functionality and minimalism. We also provide our trade partners with an inventory management system including data backup free of charge. They can exchange information with their personal contact person and the independent entrepreneurs – for example about successful sales measures and product innovations – and learn from each other on our intranet and at the regular dealer meetings. We also support day-to-day business with various useful aids. For example, trade partners can choose templates from an ad catalogue free of charge and have them adapted to their individual needs as best as possible by our in-house media designer. Our professional press office regularly publishes up-to-date and high-quality press releases that reach journalists and readers. In this way, we succeed in continuously raising the level of awareness of our brand. The intranet guarantees our trade partners a direct line to the management and owners of the family-owned company FENNOBED. There, all trade partners also have access to all information for sales and the training of new employees.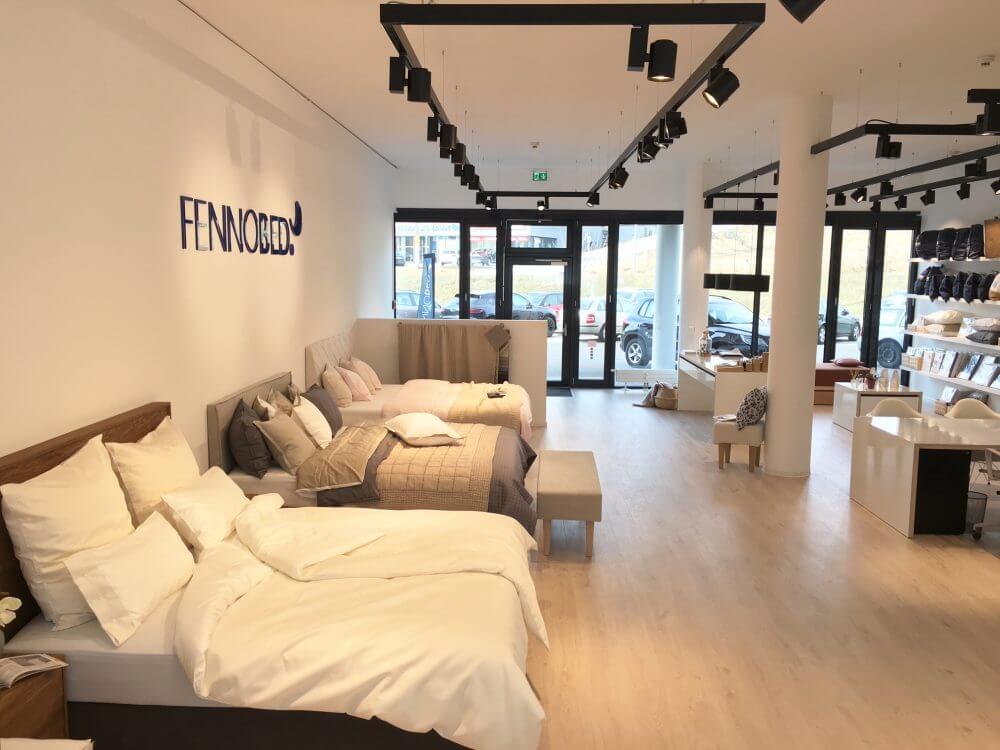 Your contribution to success
A solid financial basis is an important prerequisite. You also skilfully ensure the authentic presentation of goods, the effective customer experience and friendly sales advice. You achieve this thanks to your natural talent and dedicated personal service. If you are also convinced that you can convey unforgettable shopping experiences and always added value to your customers, then we have something in common! Then we should get to know each other! We would be happy to present our business model to you in person. We look forward to hearing from you. With best regards Your FENNOBED Team
JTNDZGl2JTIwY2xhc3MlM0QlMjJubS1yb3clMjBubS1yb3ctZnVsbCUyMGlubmVyJTIwJTIwdGV4dC1sZWZ0JTIyJTNFJTBBJTNDZGl2JTIwY2xhc3MlM0QlMjJubV9jb2x1bW4lMjBubV9jb2x1bW5faW5uZXIlMjBjb2wtc20tNiUyMiUzRSUwQSUzQ2RpdiUyMGNsYXNzJTNEJTIyd3BiX3dyYXBwZXIlMjIlM0UlMEElM0NkaXYlMjBjbGFzcyUzRCUyMndwYl90ZXh0X2NvbHVtbiUyMHdwYl9jb250ZW50X2VsZW1lbnQlMjAlMjIlM0UlMEElM0NkaXYlMjBjbGFzcyUzRCUyMndwYl93cmFwcGVyJTIyJTNFJTBBJTNDZGl2JTIwY2xhc3MlM0QlMjJibG9jayUyMGJsb2NrLS1yaWNoVGV4dCUyMCUyMiUzRSUzQ3N0cm9uZyUzRURldXRzY2hsYW5kJTNDJTJGc3Ryb25nJTNFJTNDYnIlM0UlMEFBbmRyZWFzJTIwTGVobmhvZmYlM0NiciUzRSUwQUZFTk5PQkVEJTIwR21iSCUzQ2JyJTNFJTBBSGFuYXVlciUyMExhbmRzdHJhc3NlJTIwMTYxLTE3MyUzQ2JyJTNFJTBBNjAzMTQlMjBGcmFua2Z1cnQlMjBhbSUyME1haW4lM0NiciUzRSUwQSUzQ3UlM0UlM0NhJTIwb25DbGljayUzRCUyMmd0YWclMjglMjdldmVudCUyNyUyQyUyMCUyN2VtYWlsX2NsaWNrJTI3JTJDJTIwJTdCJTBBJTIwJTIwJTI3ZXZlbnRfY2F0ZWdvcnklMjclM0ElMjAlMjdjb250YWN0JTI3JTJDJTBBJTIwJTIwJTI3ZXZlbnRfbGFiZWwlMjclM0ElMjAlMjdIYW5kZWxzcGFydG5lciUyMERFJTIwaW5mbyU0MGZlbm5vYmVkJTI3JTdEJTI5JTNCJTIyJT