Suvia – the adjustable
How nice to put your feet up at last. Reading a good book is much more pleasant when you're half-sitting. Caution, comfort trap! If the bed can be adjusted to any situation simply by pressing a button – why leave it at all? Don't worry: a restful night's sleep works wonders and gives your body and mind new energy – so you'll be happy to get up again.
Adjustable box spring bed
Comfort at the touch of a button is offered by this box spring bed with electrically adjustable head and foot sections. Like all box spring beds, it is manufactured exclusively from EU materials of certified quality. This also applies to the innovative motor technology and suspension "Made in Germany". Of course, you can customise the comfort of Suvia. In the case of an electrically adjustable double bed, springs with different degrees of hardness can also be combined so that the bed is individually adapted for both sides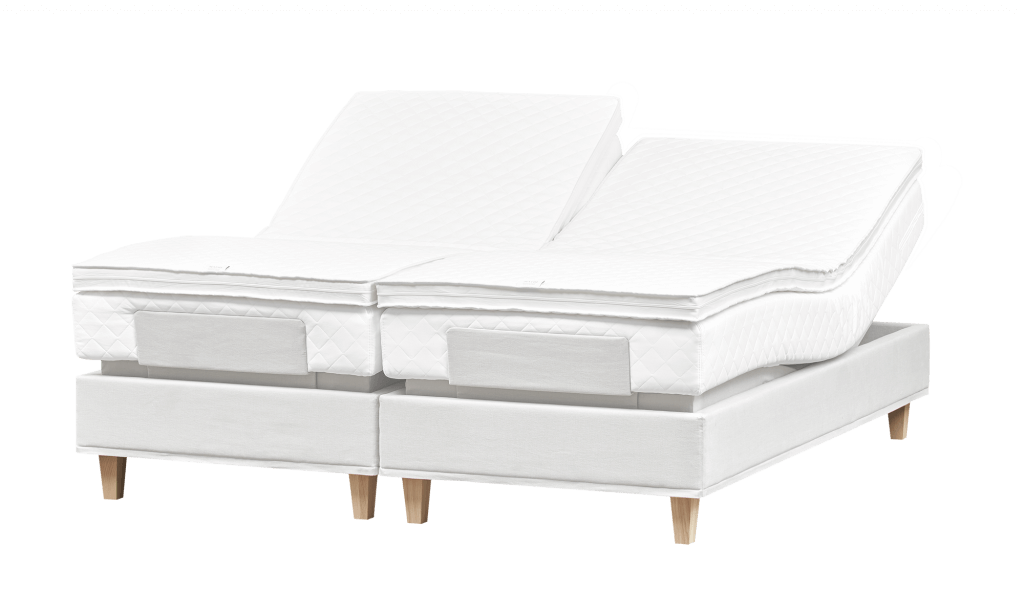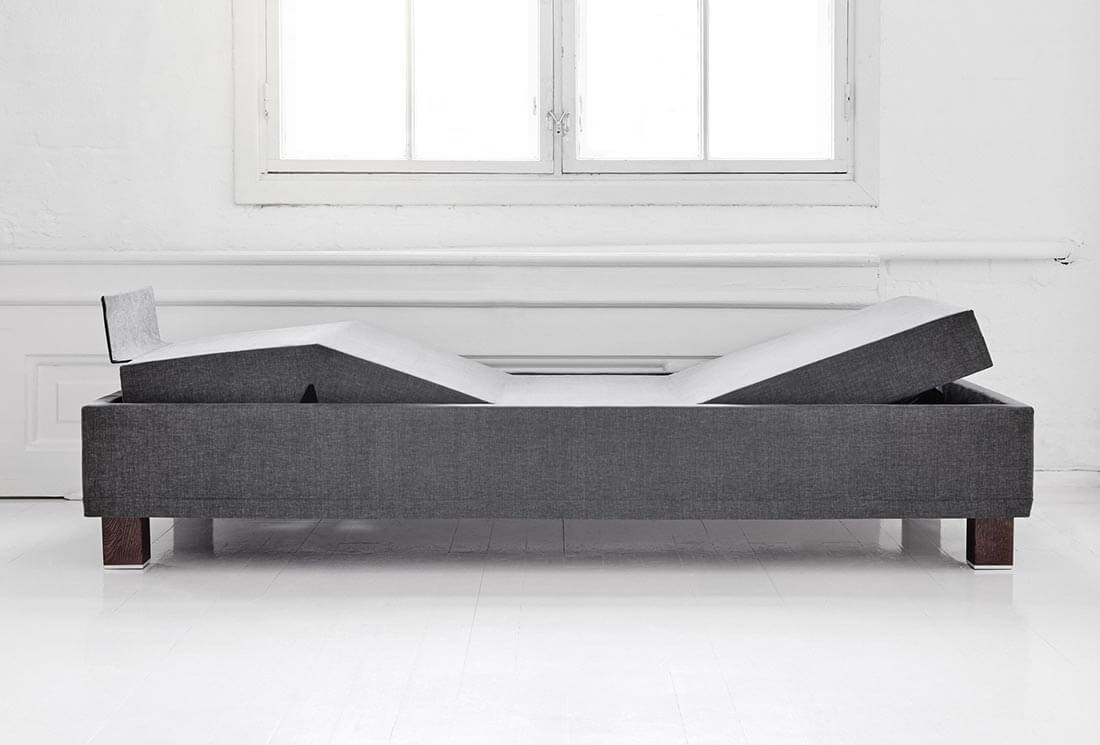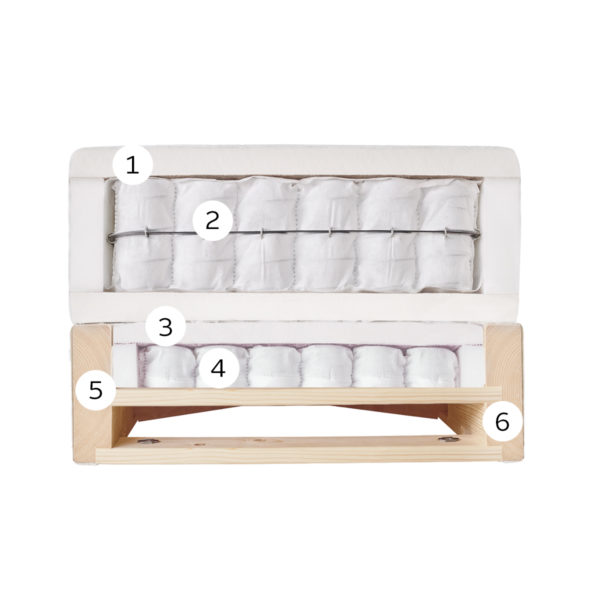 The structure
1.Mattress padding: certified jute pencil latex
2. Mattressspringing: barrel pocket springing made of thermally tempered steel, 250 pcs./m²
3. Underblanketpadding: certified jute latex
4. Under-bed spring ing: mini pocket springing made of heat-treated steel, 275 pcs./m²
5. Cover fabric underbed: fixed cover, freely selectable from our textile and colour range
6. Bed frame: Natural, solid spruce wood from controlled stands, FSC-certified; modules made of plywood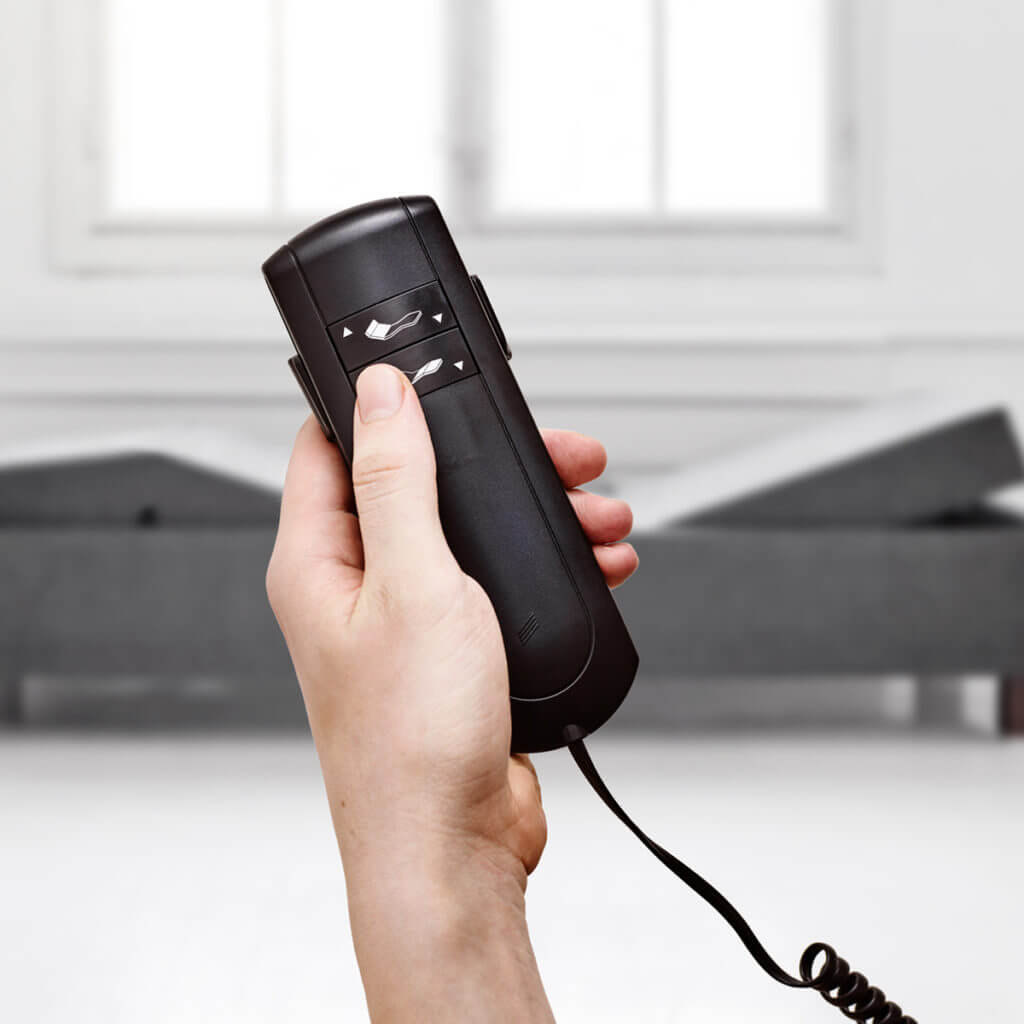 Silently to your favourite position
A powerful and at the same time quiet electric motor provides movement exactly where it is needed. In addition, a special start-stop function automatically interrupts the power flow of the electrically adjustable box spring bed when it is not in use. Nevertheless, Suvia's modern technology remains discreetly in the background. Try it out now near you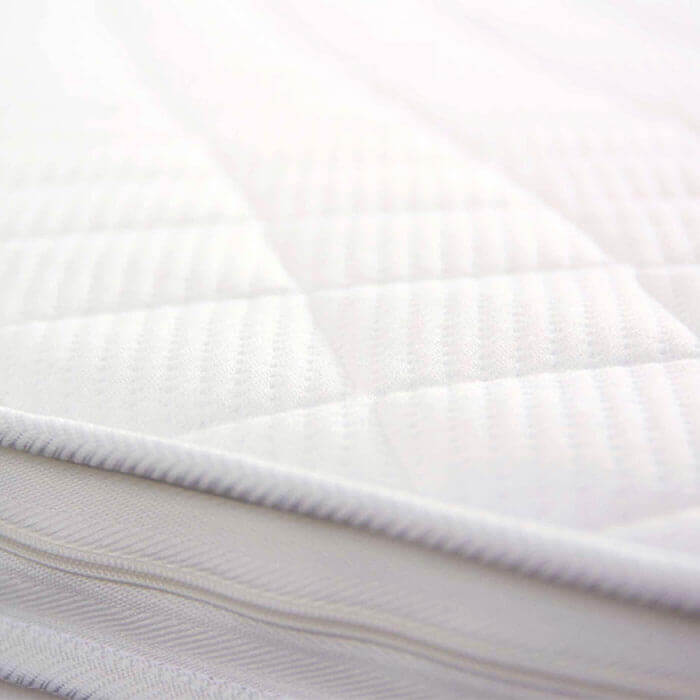 Comfort overlays
Make your Suvia even more comfortable with our high-quality comfort cushions. Easy to clean, comfortable and available in five designs, they are made for a dreamy sleeping experience. To our comfort overlays
Suvia at a glance
Choose the right firmness level for your mattress
Two supporting pocket spring layers
Solid wood frame
Upholstery durable, permanently elastic jute latex
10-year guarantee against frame and spring breakage
Available sizes: 90 to 200 cm width, 200 to 210 length
Height 53 cm (with standard feet 15cm, without comfort support)
Choose the right bed skirt
Choose the right bed feet
The Matri concept
The core of our bed systems are the snow-white Matri beds. These "comfort bricks" are particularly durable, stable and breathable thanks to carefully selected materials. Simply choose the model that suits you best and let your dream bed come to life.