Aurea – the test winner
One thing is certain about the Continental Aurea box spring bed: no expense has been spared on spring comfort. The double upper and double lower springs work together and, above all, always where they are needed at that moment – for a relaxed and almost weightless night's rest. Test winner of Stiftung Warentest (09/2016)
Dreamlike comfort
Continental box spring bed Aurea with a comfort height of almost 60 cm stands for maximum comfort in our collection. Luxurious and adaptable to individual wishes, Aurea ensures a dreamy night's rest. Fine-tuning for your night's rest: so that you can optimally adapt the Continental box spring bed to your preferences, it is available in different degrees of hardness. Choose the right firmness level for your mattress and underbed.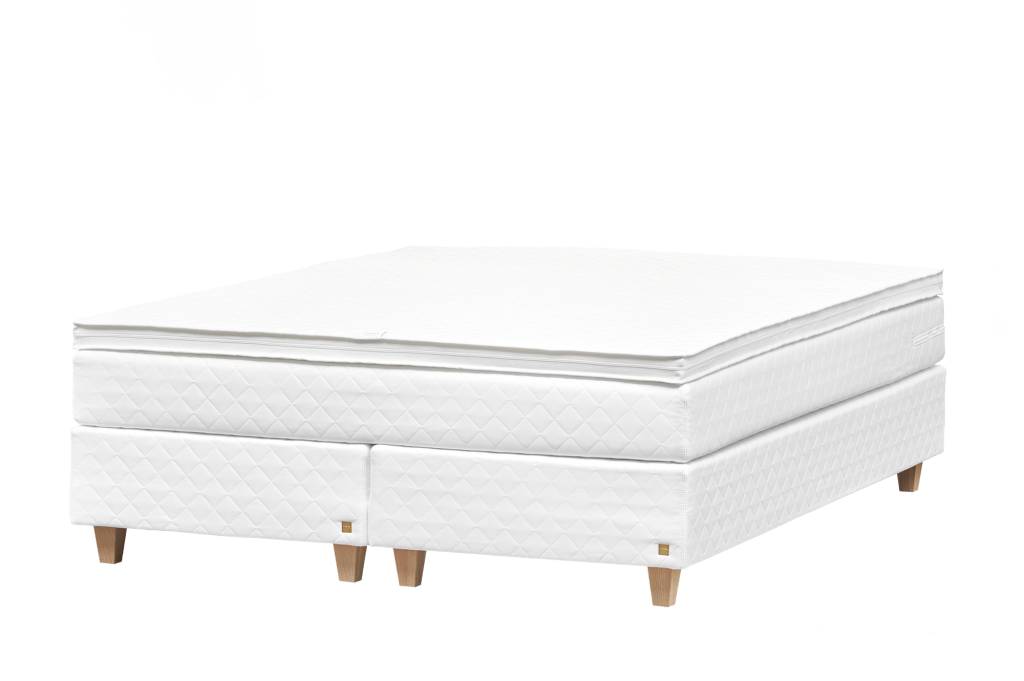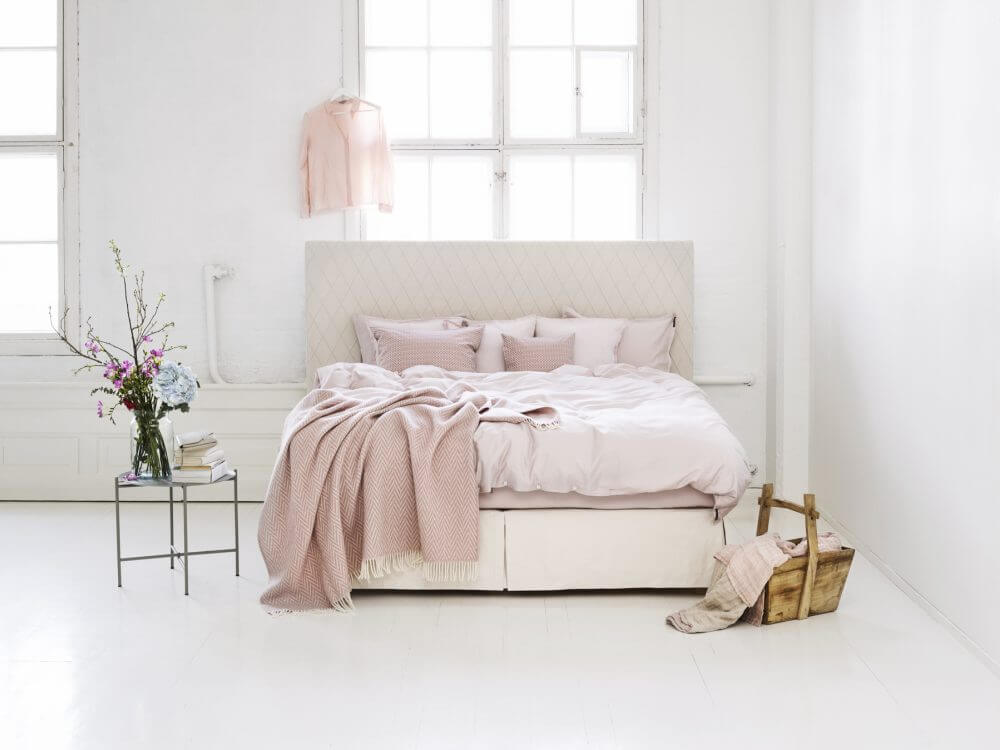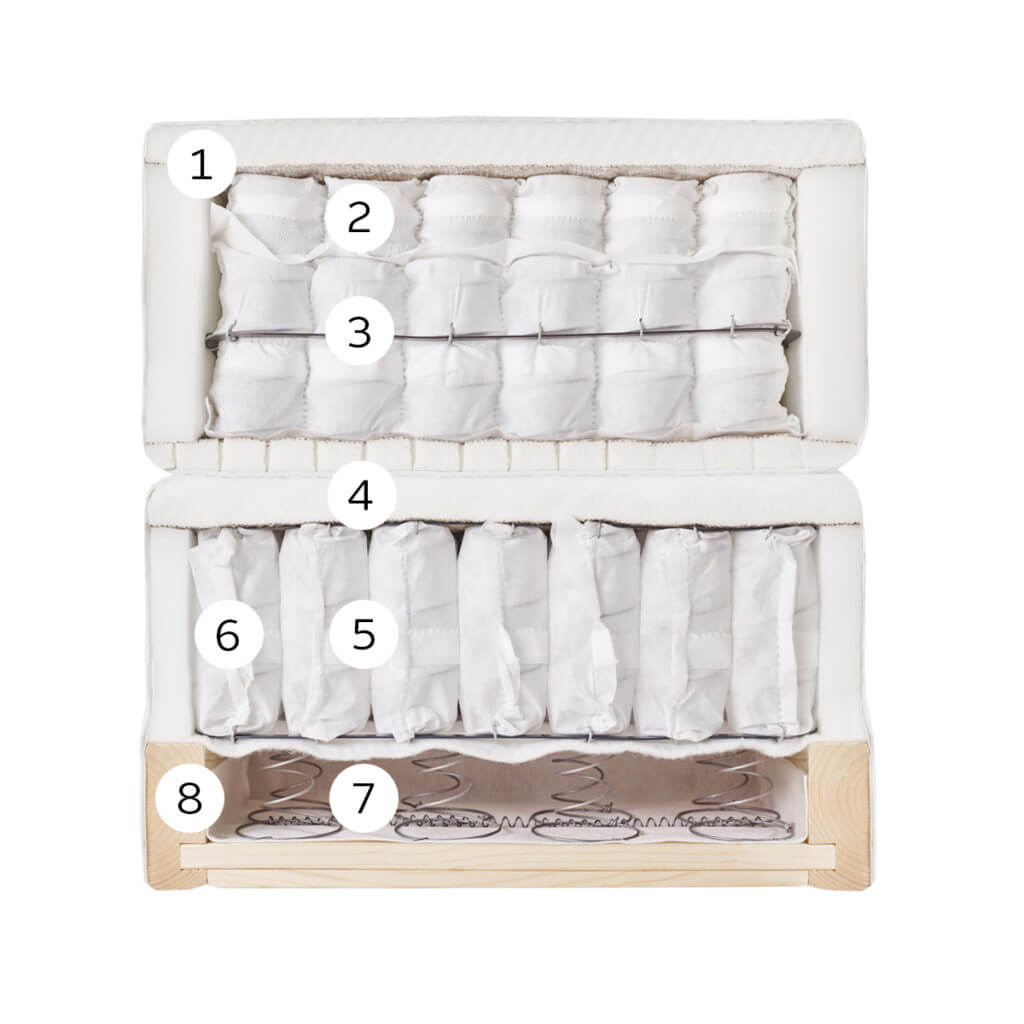 The box spring structure
1.Mattress padding: certified jute latex 2. Mattressspringing, layer 1: mini pocket springs made of thermally tempered steel, 275 pcs./m² 3. Mattress springing, layer 2: barrel pocket springs made of heat-treated steel, 250 pcs./m² 4.Under-bed upholstery: certified jute pencil latex 5. Under-bed springing, layer 1: barrel-type pocket springing made of heat-treated steel, 250 pcs./m² 6.Corner springs: reinforced 7.Under-bed springing, layer 2: Bonnell springs made of heat-treated steel, 145 pcs./m² 8. Bed frame: Natural solid spruce wood from controlled stands, FSC certified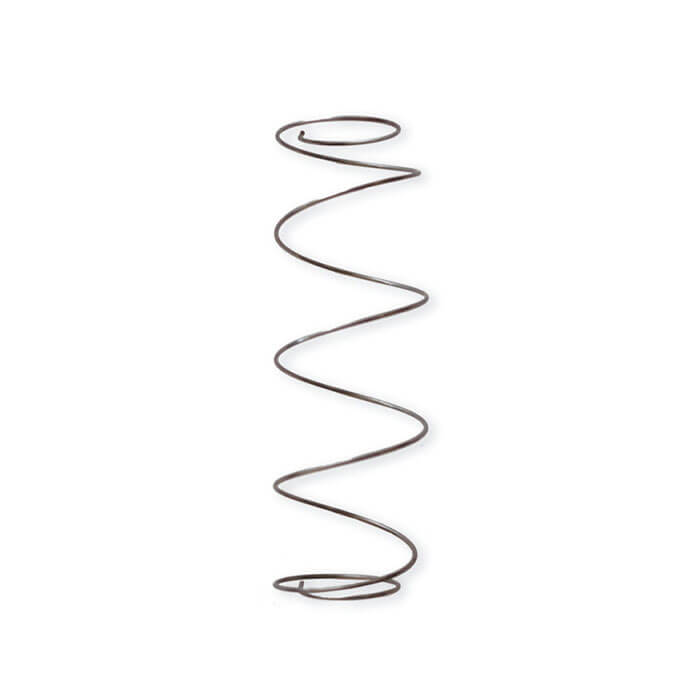 Progressive four-layer spring system
The double top springing – once mini pocket springs and once barrel pocket springs – in combination with barrel pocket and Bonnell bottom springing guarantees perfect adjustment to weight, size and lying position. In short: maximum sleeping comfort! Try it out now near you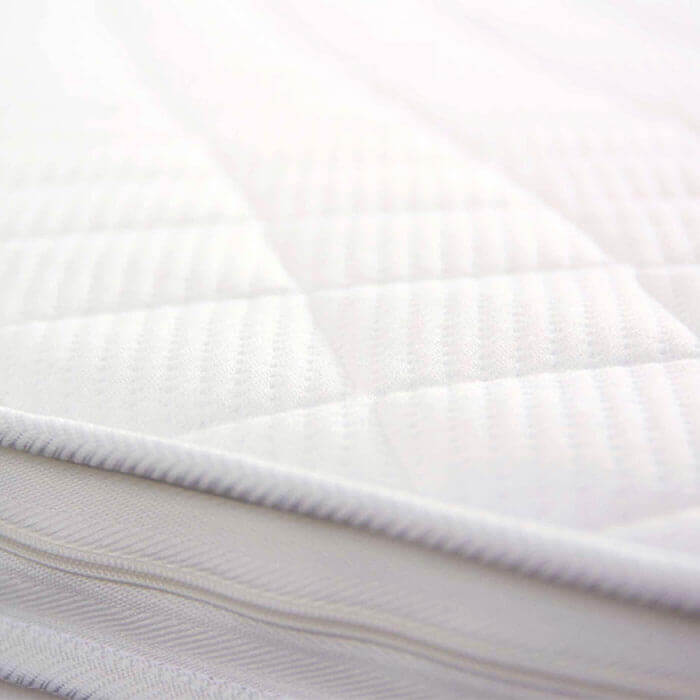 Comfort pads
Hardly anything can make your Aurea even more comfortable – except one of our high-quality comfort cushions. Easy to clean, comfortable and available in five versions, they are made for a dreamy sleeping experience. Go to our comfort overlays
Aurea at a glance
Test winner of Stiftung Warentest (09/2016)
Fourfold spring suspension
Choose the right firmness level for your mattress and underbed
Mattress also available as twin mattress with two firmness levels
Solid wood frame
Upholstery durable, permanently elastic jute latex
10-year guarantee against frame and spring breakage
Available sizes: 80 to 210 cm width, 200 to 220 length
Height 59 to 64 cm (with standard feet 10/15cm, without comfort top)
The Matri concept
The core of our bed systems are the snow-white Matri beds. These "comfort bricks" are particularly durable, stable and breathable thanks to carefully selected materials. Simply choose the model that suits you best and let your dream bed come to life.