Upholstered furniture and box spring beds from our own factory
Since 1986 we have been producing upholstered furniture in our own family business. From this experience of more than 30 years we have developed the unique FENNOBED modular principle – a harmonious combination of design and functionality. Our decades of experience have taught us that the demands on our box spring beds are as different as the people who sleep in them. That is why we have developed our FENNOBED modular concept. It allows you to design your bed individually and dress it up again and again – whether according to fashion, season or mood.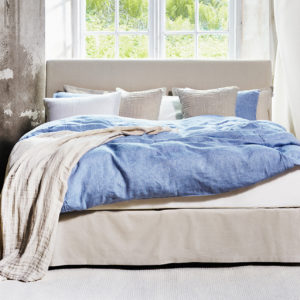 The core of every FENNOBED box spring bed is our high-quality snow-white MATRI beds. They are stable and ecologically sustainable, made of European certified materials. Thanks to different springs, the various models offer a weightless lying feeling and restful sleep – for all statures, sleeping and living habits.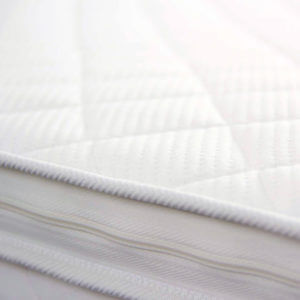 With our comfort topper, you can protect your mattress or bed and increase comfort at the same time. The toppers also offer a hygienic advantage, as the cover is removable and can be washed at 60°.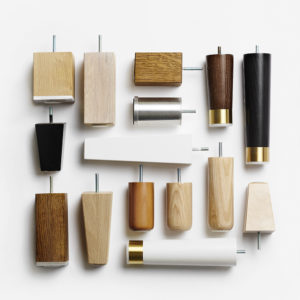 The feet of our Matri beds are almost always made of natural solid wood: birch, oak or ash. In addition to solid wood, we also have feet made of high-quality aluminium. You can choose from numerous shapes, heights and colours.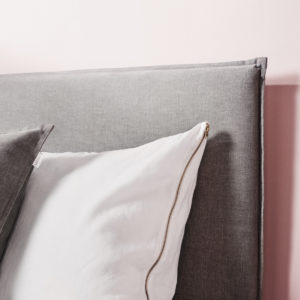 The headboard sets the scene for a bed. Thanks to a wide range of design options, it can be ideally adapted to the respective environment. Our headboard covers can be removed and replaced or cleaned if necessary.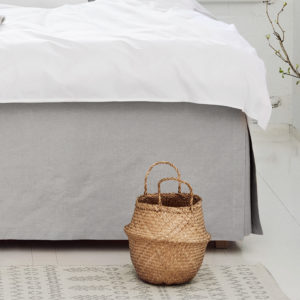 The removable bed cover, also called bed skirt, i.e. the skirt-like fabric band around the bed, decisively determines its style. Choose from different colours and fabrics. Thanks to removable covers, your bed can be dressed up again and again if necessary.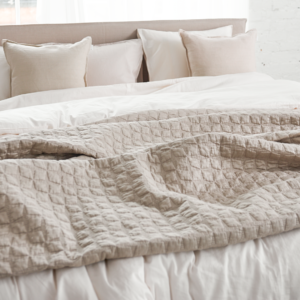 Well sure, healthy sleep is the main thing. But you will also enjoy a bed from FENNOBED during the day. This is guaranteed by our diverse collections of bed linen, bedspreads and pillows.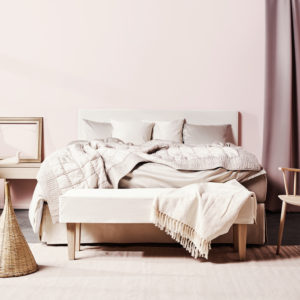 Next to a good box spring bed, bedside tables are a must-have for us in the bedroom – where else are you going to put your current favourite book? To suit your personal style, we offer various models.
The Matri concept
The core of our bed systems are the snow-white Matri beds. Simply choose the model that suits you best and let your dream bed come to life. Our wide range of design elements allows you to furnish your bed entirely according to your personal taste. And if one day your bed needs an exterior type change: works in no time thanks to removable covers and a modular bed structure. More inspirations